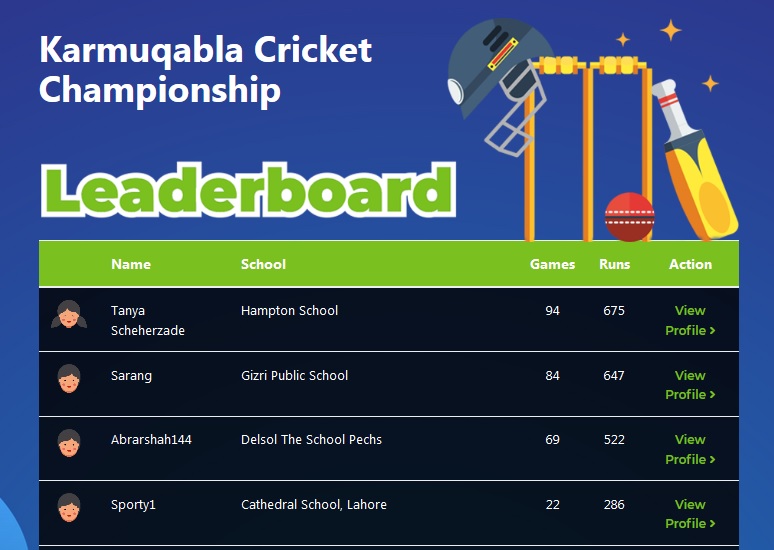 01 Jun

Sarang bags the fastest 50 award

As Pakistan was struggling against the West Indies on Day 2 of the World Cricket Cup, Sarang of Gizri Public School was setting the field alight with a rapid fire 84 games.

On his way to the day's second highest total of 647, Sarang became the first player to complete 50 games in the KarMuqabla Cricket Championship.

In his eventual tally of 84 games, Sarang hit 32 sixes and 47 fours and led the leaderboard intermittently throughout the match.

Before the game closed, Tanya managed to edge him out by 10 games and 28 runs but Sarang bags our award for the fastest 50 of the tournament so far.