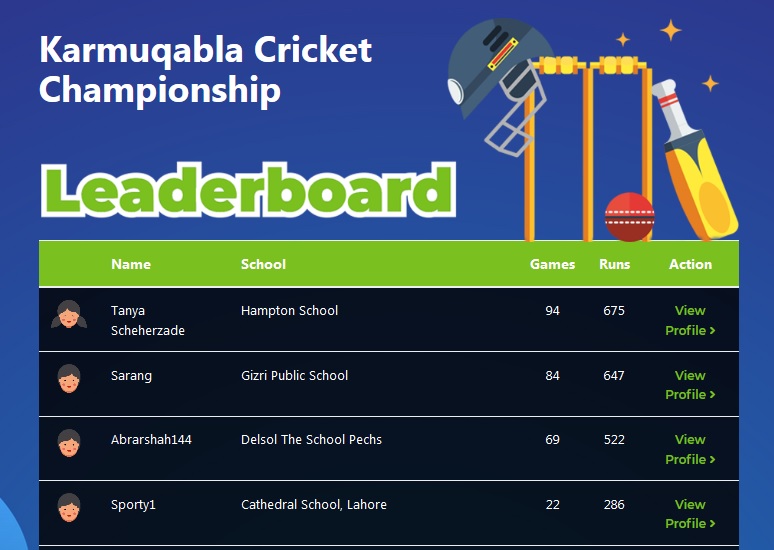 01 Jun

Tanya Scheherzade fires up KarMuqabla Championship on Day 2

Tanya Scheherzade of Hampton School scored a breath-taking 675 on Day 2 of the KarMuqabla Cricket Championship to set the pace for the rest of the tournament.

In all, Tanya played 94 games as Pakistan were trounced by the West Indies in their first outing in the 2019 World Cup. Undaunted, she hit 39 sixes and 34 fours on her way to a KarMuqabla record score of 675.

She was given tough competition by Sarang of Gizri Public School but she edged ahead in the last two hour of the game.

Sarang was another star player on Day two, scoring 647 in 84 games. (See separate report on Sarang's performance).